A Comprehensive Research Report
The Family History Report offers a comprehensive research report on your ancestor and their direct family, looking at all extant genealogical records available to us at Limerick Genealogy.
With most of the sources dating to the nineteenth and early twentieth centuries this is the focus of our research however it can extend to earlier and later in time, subject to the availability of records.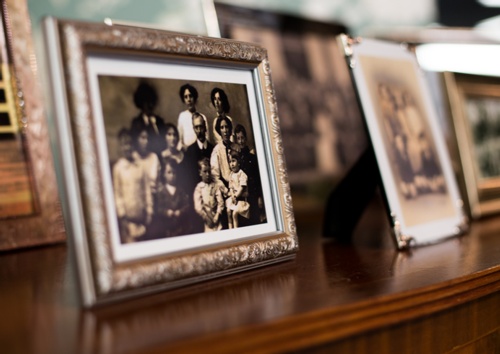 Learn About How and Where your Family Lived
You can learn about how and where your family lived and died in Limerick, details on their livelihood, their religious denomination and their place in society. In addition, the report can provide family trees and copies of records such as church and civil records, census returns, property valuation records and maps of the local area. We will focus the research on aspects of the family that you are most interested in exploring and deal with any queries made in your application.
Such a report is suitable for those at both ends of the spectrum in their research:
Those who have limited knowledge of their family history and would like as full a picture as possible, outlined by an experienced researcher.
Those who have compiled family information and records but wish to fill in any gaps through a complete assessment of extant records.
What is Provided in the Family History Report?
In this report we aim to provide the available details on the birth of the ancestor being sought, those of siblings and the marriage of their parents. As far as is possible we will trace the previous generations of the direct family, subject to the availability of records. To add to this picture, we will search for your ancestor and the direct family in census returns, property valuation records, death records, gravestone inscriptions and other relevant ancillary sources.
For some families, we may be fortunate to be able to extend the research to various branches of the extended family. Please note that if this research proves extensive and cannot be completed in the time assigned for the Family History Report, we will inform you of what further work is possible and quote accordingly.
Please note:
The research and compiled Family History Report will take a number of days to complete and we are always dealing with a backlog of work. A database of over one million records will be used to carry out the various searches for your family but to compile an accurate and professional report, it is necessary to check indexes and copies of original records. All research is carried out in a step-by-step approach as one record leads us to another and gradually a picture of your family history develops.
All research carried out is based on the details provided in your application form. A lack of, or incorrect information can lead to an unsuccessful or inconclusive search so we would ask that you please complete the application form carefully. Please feel free to provide additional information by email or post if there is not enough room on the application form.
It is the policy of Limerick Genealogy not to take on research unless it is felt that there is enough information available to make the family search viable. Every effort will be made to trace the family through the various sources but we cannot guarantee evidence of your ancestor due to the limitations of Irish genealogical records.
Please be patient with receiving results as research by its very nature is time consuming and every client's application for research involves an individual and in-depth study. Please email us for an indication of current turnaround times for completed research.
To commission research, you may complete our Online Application Form but before you do so we recommend that you read our Guidelines to Completing our Application Form.